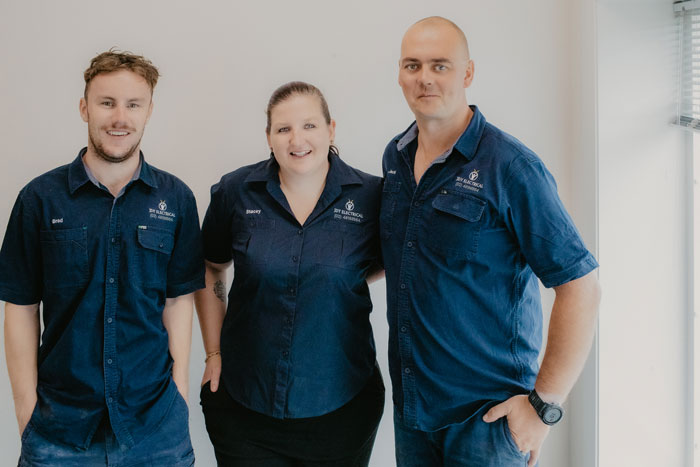 JDY Electrical is a full service electrical contractor specialising in industrial construction repairs, maintenance and automation.
The knowledgeable and experienced team of technicians at JDY Electrical have a proven track record of providing superior results that far exceeds clients' expectations from the domestic, commercial and industrial sectors
Our comprehensive electrical services include electrical design, procurement of required devices and materials, installation of systems, maintenance and on-going support.
With 20 years of industry experience, Jack Yeadon established the company in 2014 with the aim to bring the highest quality of workmanship and service level to all customers while working with flexibility to suit individual client requirements.
As a Certificate 3 in Electro systems Technologies as well as a Certificate 4 in instrumentation, process and control, Jack expertly spearheads a team of technicians to expertly carry on industrial automation and control, and instrumentation services.
Based in Goulburn, JDY Electrical services the South Eastern NSW including the Australian Capital Territory, consistently delivering a service quality standard that is second to none.
NSW Electrical licence number: 277693C.